Editor choice
7 gift's for every room in your Home – Hitchhiker's Guide to the Galaxy
Deck out your home with these amazing gifts
In this post we have everything you will need to make your home a true Hitchhiker's Guide to the Galaxy fan's paradise. Obviously these would make perfect gifts, if you can give them up.
Nothing says true fan, like an impressive box set of the trilogy 5. These books go great in any home and allow you to read the books, reread them, then re-reread them over and over again. Plus if you are the trusting type, you can always lend these to friends or family.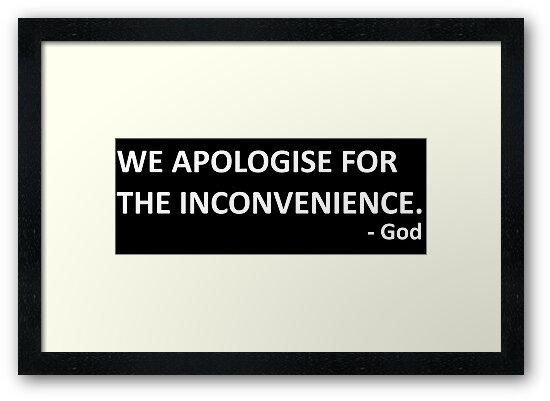 Class up your home with a framed Hitchhiker's Guide to the Galaxy picture. Our personal favourite is a framed version of Gods Final Message but I'm sure you'll love any of the many Hitchhiker's Guide to the Galaxy framed picture frames that are available.

Not the most traditional gift but this is my favourite item in the list. The acrylic blocks look incredible and are amazingly versatile. They can be used as book ends, show pieces, paper weights, really anything you can think of. I have one just sitting on my coffee table as a conversation starter. My two picks for the blocks are the Time is an illusion, lunchtime doubly so! and my favourite one (The one on my coffee table) 42 – The meaning of Life, the Universe, and Everything.
As with most these items, if you want more choice there are plenty more Hitchhiker's Guide gift ideas, right here

Don't Panic when you're running late with these amazing Hitchhiker's Guide to the Galaxy Clocks. We have written about them on this site before and think that they look amazing on any wall in a fans house.

Get your Pan Galactic Gargle Blasters ready andDrink them, but very carefully With these classic Hitchhiker's Guide to the Galaxy mugs. Don't forget that you are not allowed more than two of the galaxy's most famous drinks.

This is quite possibly the most philosophical quote in the Hitchhiker's Guide to the Galaxy series and looks brilliant and classy on a canvas print. It will bring a little extra style to a study or home office.

Here we have two recommended pillows, one for either side, or if you need more follow the link and find plenty more designs. Both these designs have been showed before but we just love them so much and think they look brilliant on throw pillows. The first is the classic, 42 – the answer to the Life, the Universe, and Everything. The second design is about my favourite time of day Time is an illusion, Lunchtime doubly so.