The Answer to Life, the Universe, and What T-shirt should I buy?
The Ultimate T-Shirt
First of all a T-shirt is always a great gift for friends and family, and who doesn't like buying new clothes for themselves? But it's always difficult trying to decide what design or style to buy someone.
Well let me present to you the answer to this ultimate questions. A stylish tee that any Hichhikers Guide fan will love.
It's available for both men and women and in a range of styles to suit everyone's taste. It can even come in a hoodie for those in colder climates.
Don't let fashion get in the way of your Hitchhiker fandom, grab this shirt today!
This Shirt is part of a collection by Travis McGee which is available if you click here There is plenty more Hitchhikers Guide to the Galaxy merchandise, including shirts, clocks, and mugs, plus more geeky and sci-fi gift ideas.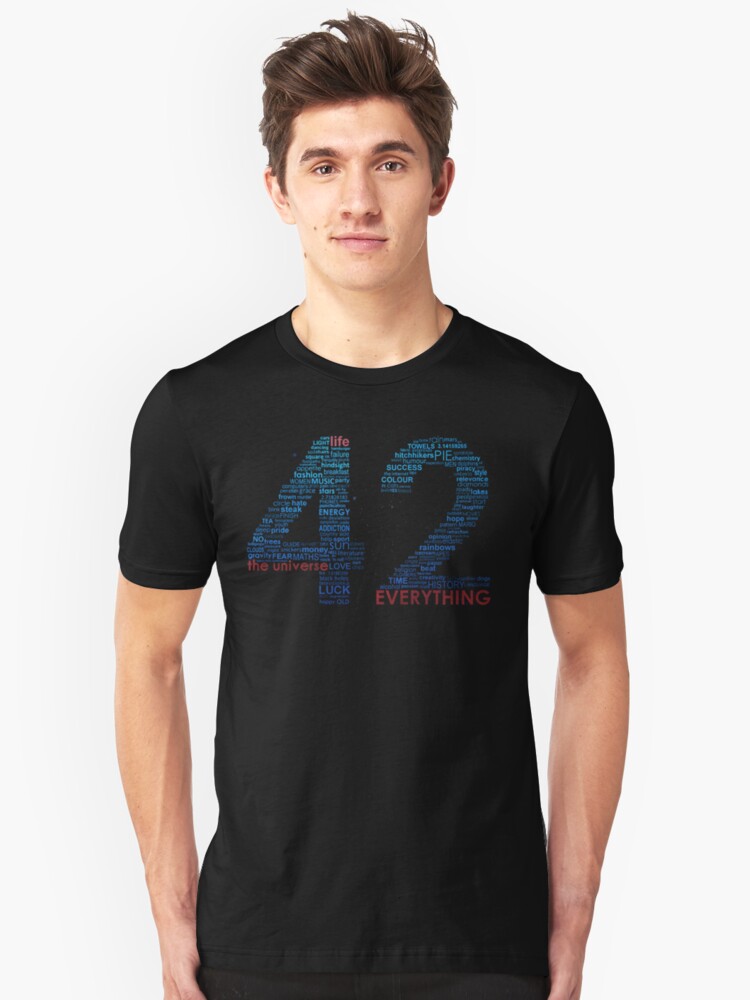 Last update was in: May 27, 2018 12:08 am
For millennial mankind has pounded the question, What is the meaning of life, the universe and everything. Well today I give you the answer with this artwork.
For more shirts and designs visit: This incredible store
If you like this please like it, share it, and let us know so that we can provide more like it. If you dislike this content please also get in touch. Doing this allows us to provide only the very best Hitchhikers Guide to the Galaxy content and gift ideas for you.
If you have any suggestions about products, gifts, presents, or ideas that you'd like to see on this site please get in touch at brad@42gifts.com